Bio
I began my little career back in 1995 with a copy of CorelDRAW and my first computer. My first experiments with computer graphics were little cardboard models, which I've designed and colored with CorelDRAW. After a short time, when I got more familiar with vectors, fills and all the other stuff, I began to create whole images. But they were pretty flat looking. So I had to develop myself into the third dimension.
My first experience with modelling and animation was with CorelDREAM 3D – ugly box-style Sci-Fi-spaceships, built up from standard primitives flying in front of a boring star field.
In 1998 I started to work as volunteer creating layouts and graphics for web sites.
From 2002 till 2009, beside my job as IT specialist for software developing, I was mainly involved in the design process of professional layouts for user manuals, fair and training equipment, brochures and catalogues for companies.
Since 2009 I work in the web industry as senior interface developer. Here I'm responsible for the translation of graphic layouts into HMTL-layouts.
In 2014 I got the chance to create some matte paintings for a team of graduates from the Film University Babelsberg to finish a kind of startup project.
To be continued…
---
How I work
At the moment I work with Cinema4D, Blender, Vue 2015 and Photoshop.
I love to build large matte paintings. Here I can combine two of my favorite interests, landscapes and science fiction. With a matte painting you can create a whole world in a single image. Further I can use many techniques to get the result I want – 3D modelling, painting, photo manipulation, etc.
For quite some time now enviroment design became my main interest.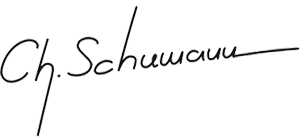 ---
Awards
2019: GCSociety "Hall Of Fame" – Entry for "Agriculture | Modular Buildings"
2017: 3dtotal Excellence Award for "Finding A Shelter"
2014: 3dtotal Excellence Award for "Halo 4 -style Forerunner Base"